High rent collection continues, minimal concessions
Kiser Group received data on more than 14,325 apartment units from a recent client survey regarding COVID-19's impact on Chicagoland multifamily. Survey questions focused on performance metrics from March through June 2020. Responses were received from a diverse cross-section of multifamily ownership profiles and a geographic spectrum of the entire Chicago MSA, including southeast Wisconsin and northwest Indiana.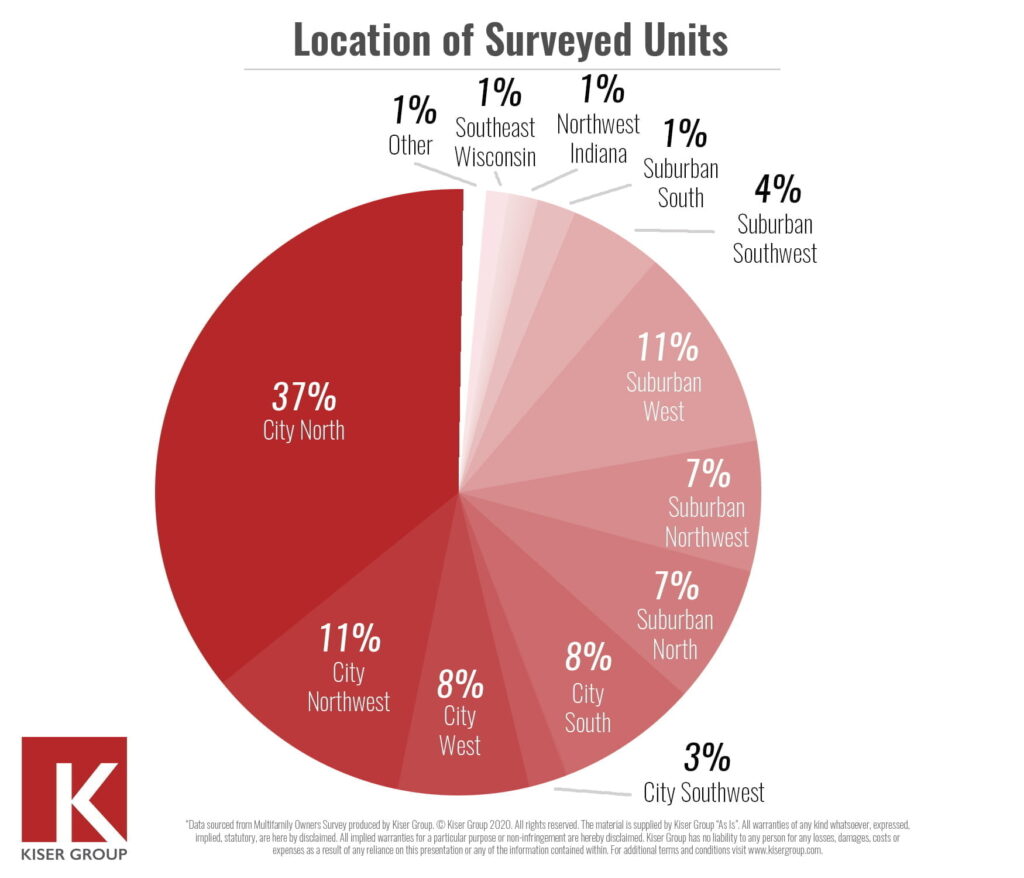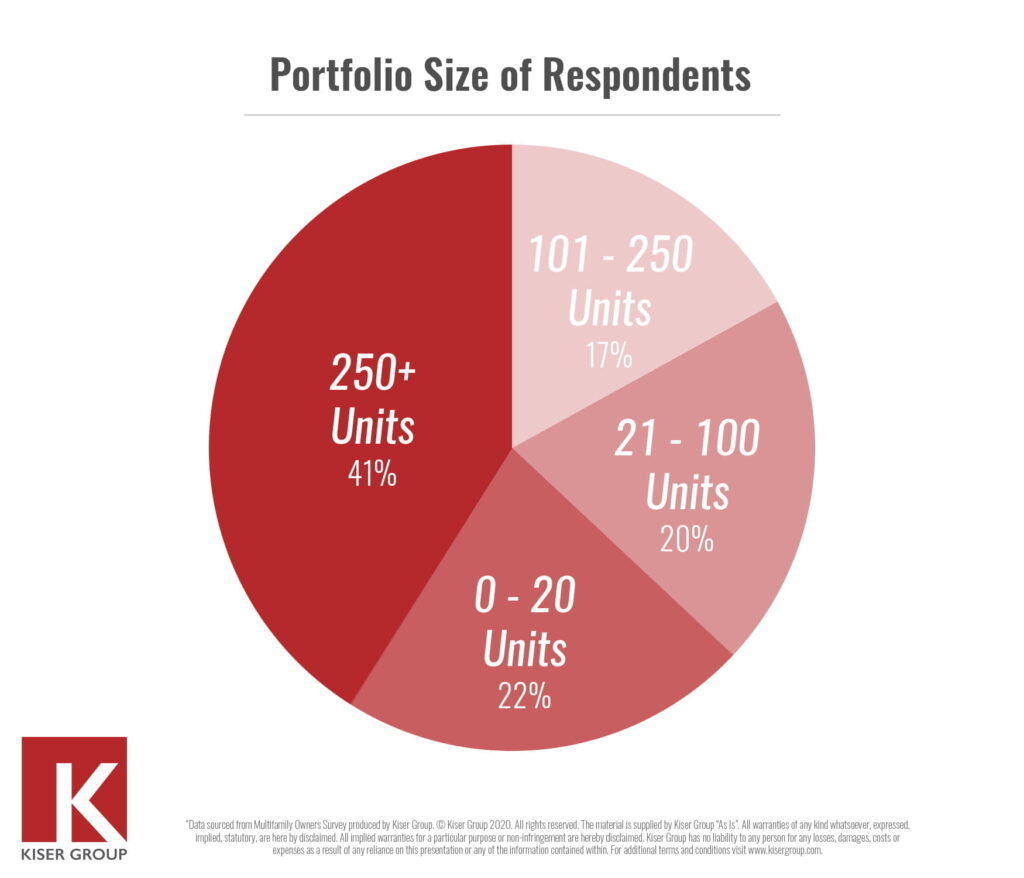 In our June 2020 survey, we looked at both physical occupancy and rent collection data. The rent collection data is highlighted in the graphs below, though we also found one interesting data-point in physical occupancy. "Although physical occupancy greater than 80% was reported by approximately 95% of respondents for March, April, May and June, the surprise was the percentage of units reporting 95% or higher. In March, this tranche was 60% of respondents but in June fell to 48%," said Principal and Managing Broker Lee Kiser.
"Relative to other commercial product categories, multifamily rent collections (see chart below) remain strong, with 97%+ of respondents reporting 80% or higher collections," said Kiser. "That is not to say collections have not been impacted. A closer examination of the data shows that collections higher than 90% have fallen in the last four months from 89% in March to 81% in June. Simultaneously, the percentage reporting 85-90% collection has risen from 7% of respondents in March to 15% in June."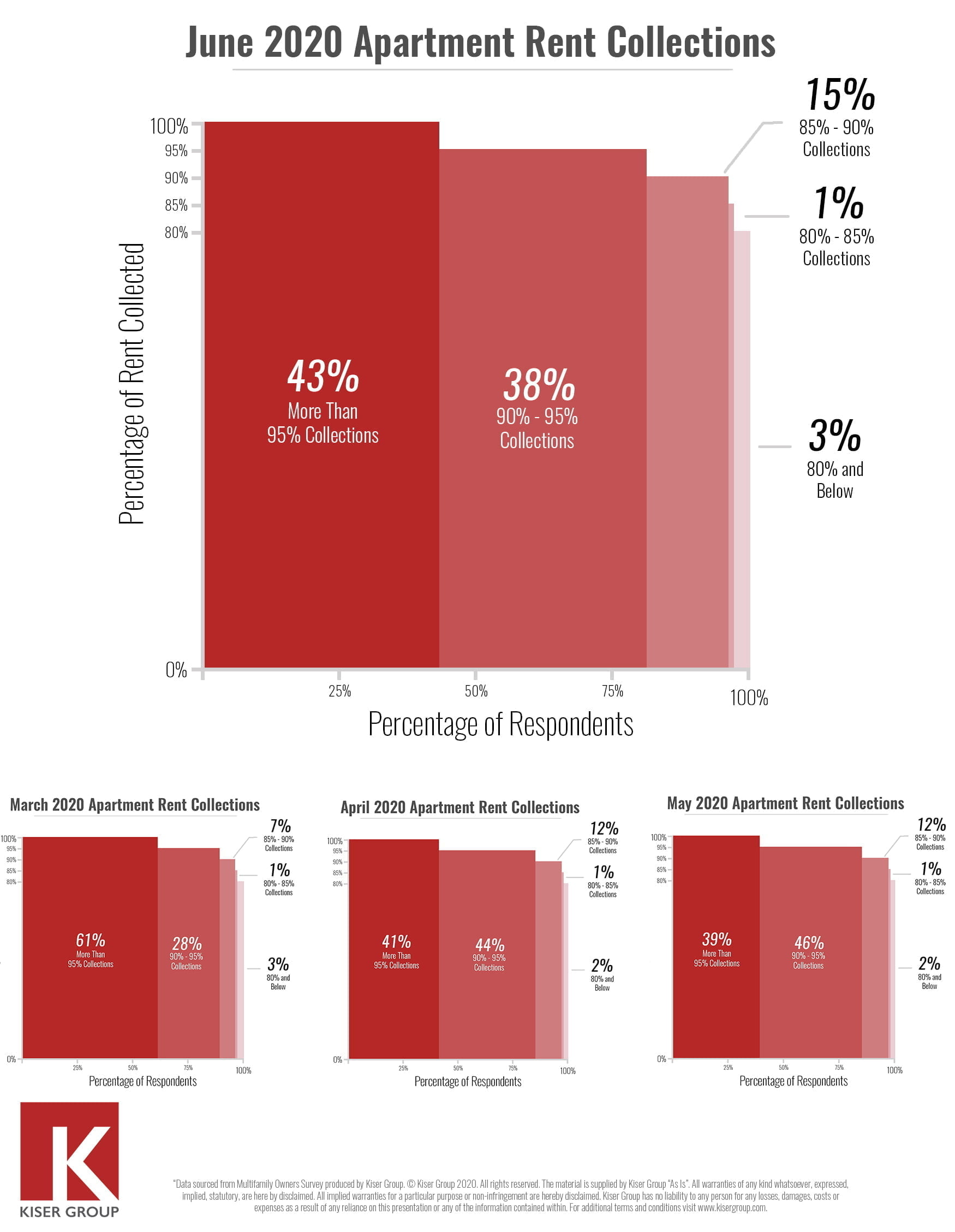 "The survey results regarding leasing activity show an overall increase," continued Kiser. "The percentage of respondents reporting leasing activity as 'higher than normal' has increased from 17% in March to 45% in June."
"We also surveyed our clients about rent deferment offered to tenants, which appears to have peaked in May, with 60% of units offered deferment. By June, this figure dropped to 50% of units offered deferment. We attribute this drop in offered deferment to a reduced need, consistent with Illinois' Phase 3 & 4 reopening plans." added Kiser.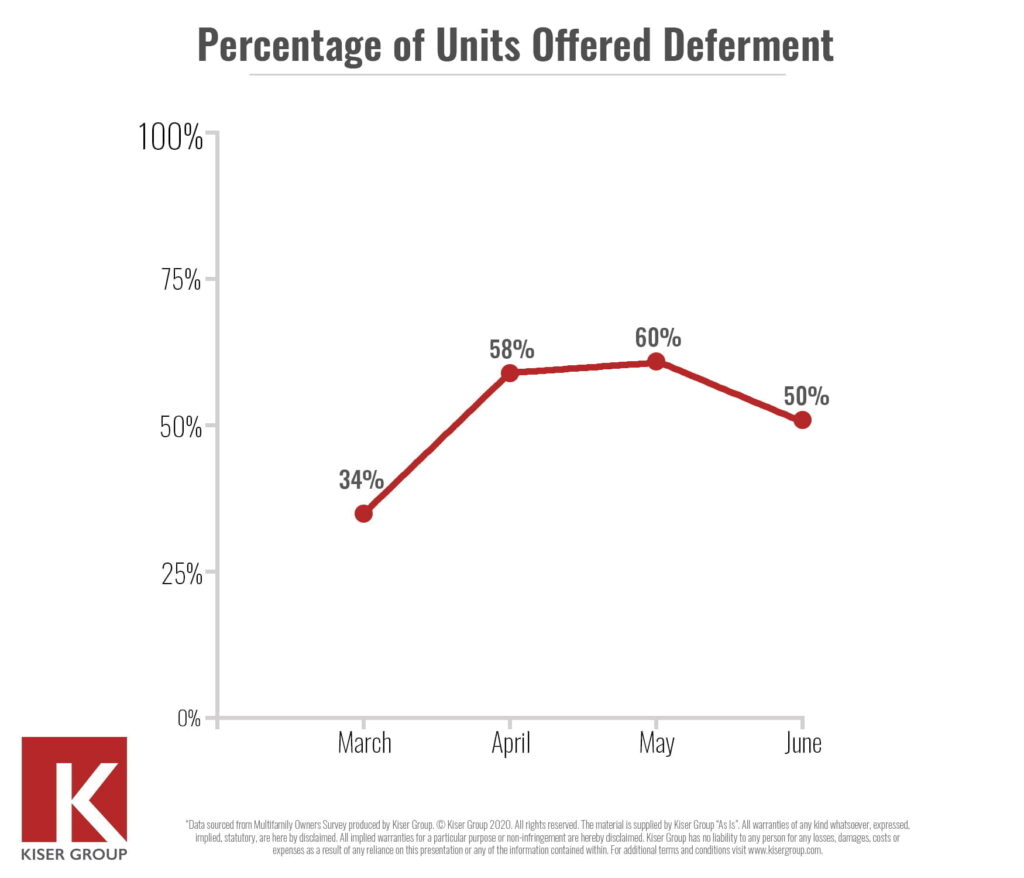 "Additionally, we surveyed rent increases on new leases and renewals. 65% of respondents reported some level of rent increase on new leases, and 46% reported some level of increase on renewals," said Kiser.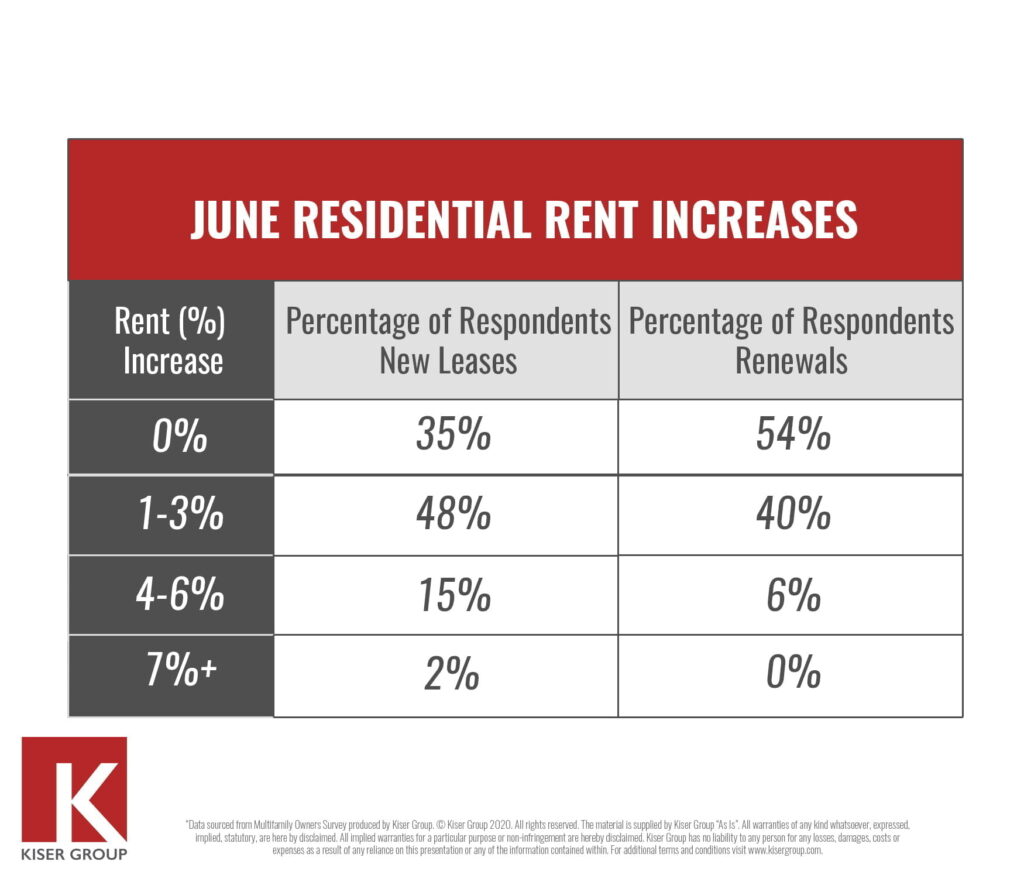 "Finally, we looked at concessions. The data suggests that the renewal market is strong, with 97% of respondents reporting no concessions offered for renewals," said Kiser. "The surprising statistic is for new leases, with 33% of respondents offering concessions. The most commonly offered concession for new leases is one month rent."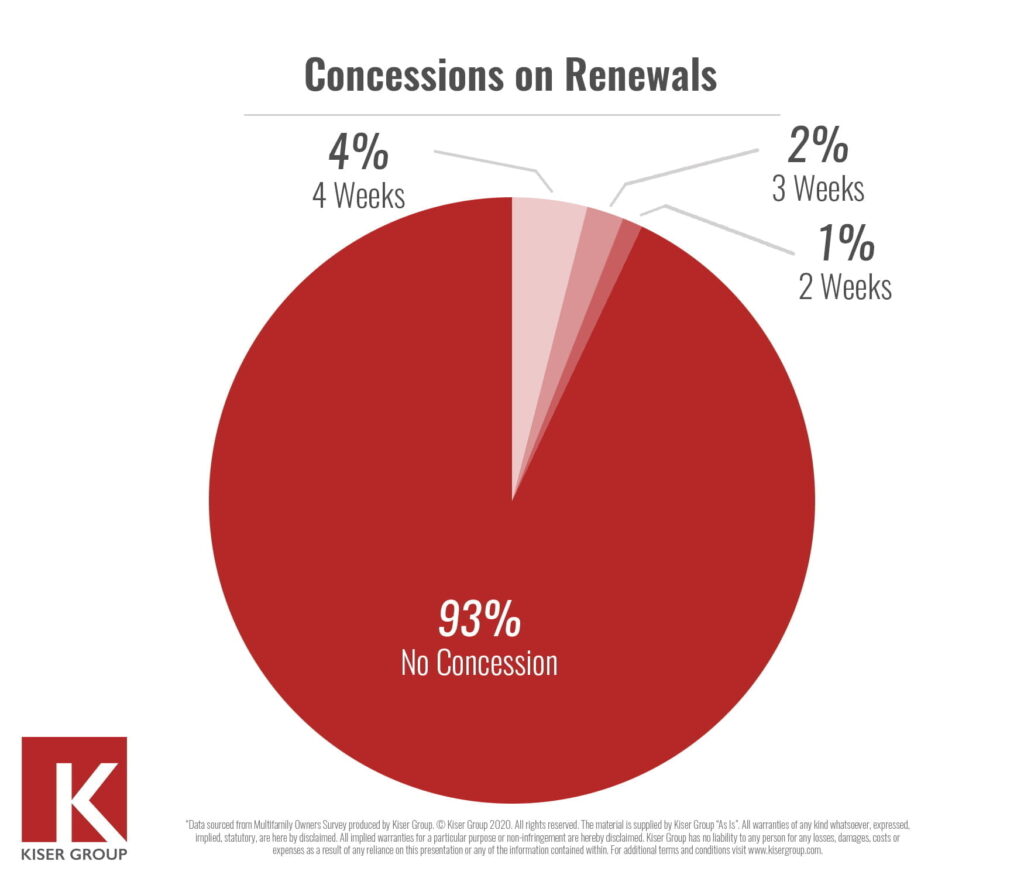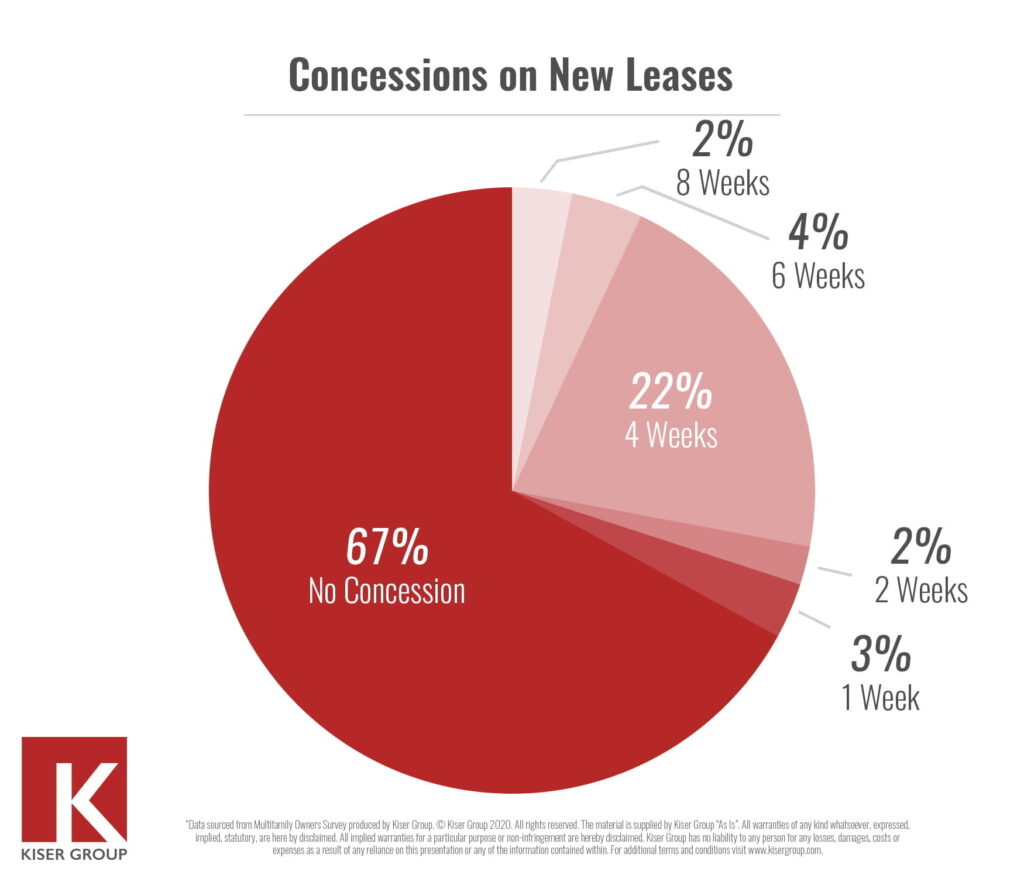 Thank you to all of our clients who responded to this survey. Stay in touch with your Kiser Group broker to monitor rapidly changing market-area dynamics. We remain committed to your success and are available for whatever you need.