A change is gonna come, oh yes it will…and we are thrilled! A few of our team members talk about what they think about the new logo and what it means for Kiser Group.
Lee Kiser, Principal & Managing Director
Michael D'Agostino, Director
"I've been here for 5 years, and it is much different now than it was when I started. The culture now is much more cohesive. I feel like I'm part of a team— a great change from the typical independent brokerage model. The new logo is a representation of Kiser Group's next chapter, a continuation of our core business model of providing quality service for our clients, but with the power of a team."
To-uyen Vo, Director of Marketing
"The last year and a half that I've been at Kiser Group has been absolutely exciting. I thought it would be much more challenging to help create an atmosphere of a team amongst independent contractors, but Kiser Group embraces change. It's amazing to see how much has changed from my first day walking into a dead silent office (granted the radio was broken then) to now seeing everyone work together. It's weird now if the office is quiet, and if there's a holiday half-day at work, some brokers still come in or stay longer to each lunch together. We're no longer just co-workers, but a team of friends.
We wanted a fresh look to go with our new attitude. We started with a total overhaul of the website back in November, and then it was on to the logo. It wasn't an easy decision to change the logo due to fear of losing brand recognition, but this new logo is the perfect merger of what we have always been and who we are today."
Victoria Michael, Broker Associate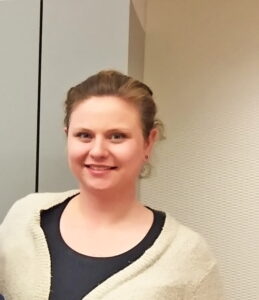 "Since I started here about two years ago, we have been working to create a fresh, team-oriented culture through effective internal communication. The new logo communicates how we have modernized and improved to the rest of the industry."
Jake Parker, Analyst
"I think the new logo is a great way to give Kiser Group a fresh look. The changes update Kiser Group's image without losing the brand that we are known for."
I HOPE YOU'RE READY FOR THE LOGO RELEASE TOMORROW!