Are you in search of the next big opportunity in the world of commercial real estate? Look no further than the vibrant and culturally rich submarket of Little Village in Chicago. This hidden gem is a prime destination for investors seeking high returns and long-term growth potential. In this blog post, we'll explore the reasons why Little Village should be at the top of your investment radar.
Cultural Diversity Meets Economic Potential: Little Village, known as La Villita by its predominantly Hispanic community, boasts a rich cultural tapestry unlike any other in Chicago. The cultural diversity here is a significant driver of economic growth and stability. Investors who understand the value of vibrant, close-knit communities will find Little Village ideal.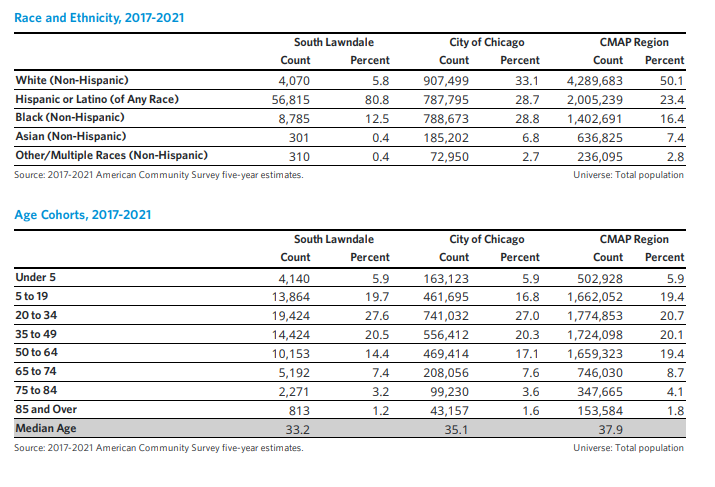 Thriving Commercial Corridor: The 26th Street commercial corridor is the heart of Little Village, often referred to as Chicago's "Second Magnificent Mile," generating an impressive $900 million in annual sales. This corridor is a significant economic driver that ensures stability in the area. With a plethora of small businesses, restaurants, and local shops, it attracts residents and visitors alike. As an investor, you can capitalize on the growth of these local businesses while enjoying them yourself.
Affordable Real Estate Prices: Compared to many other Chicago submarkets, real estate in Little Village is relatively affordable, with units often trading for 70-90k/unit in value-add investments. The lower cost of entry also makes it more accessible for new investors looking to enter the market and offers a greater return for long-term holders seeking the next Pilsen.
Proximity to Transportation: Little Village enjoys excellent connectivity, with access to public transportation, including bus routes and the Pink Line of the 'L' train. Stops at Kostner, Pulaski, Central Park, and Kedzie provide easy access to the downtown Loop area. The convenience of public transportation is an attractive feature for potential tenants, contributing to rent stability in the area.
Investment in Infrastructure: Local government and community organizations have made substantial investments in infrastructure and development projects in recent years. This includes the creation of

TIF districts in Little Village

to assist potential developers in recouping their investments in the area. Another significant development is

the 31st and Kedzie Focal Point Campus

, a 30-acre mixed-use development that will feature a hospital, big-box retail, medical offices, and 150 units. These projects aim to revitalize the area, increase safety, and enhance the quality of life for residents and investors alike.

Potential for Growth: While Little Village already possesses many unique attributes, it also has enormous potential for future growth. As the city of Chicago continues to evolve and expand, Little Village is poised to benefit from spillover development and an influx of new residents and businesses.
In essence, Little Village in Chicago is a burgeoning submarket that offers ample opportunities for investors. The unique blend of culture, affordability, accessibility, and community spirit makes it a promising investment destination. So, if you're looking to diversify your real estate portfolio or want to tap into an emerging market with great potential, don't overlook Little Village. Don't miss the chance to be early in this thriving community and watch your investments flourish in the heart of Little Village. Whether you're looking to buy or sell your Little Village investment for top dollar, let Pablo Chusan with Kiser Group assist you.